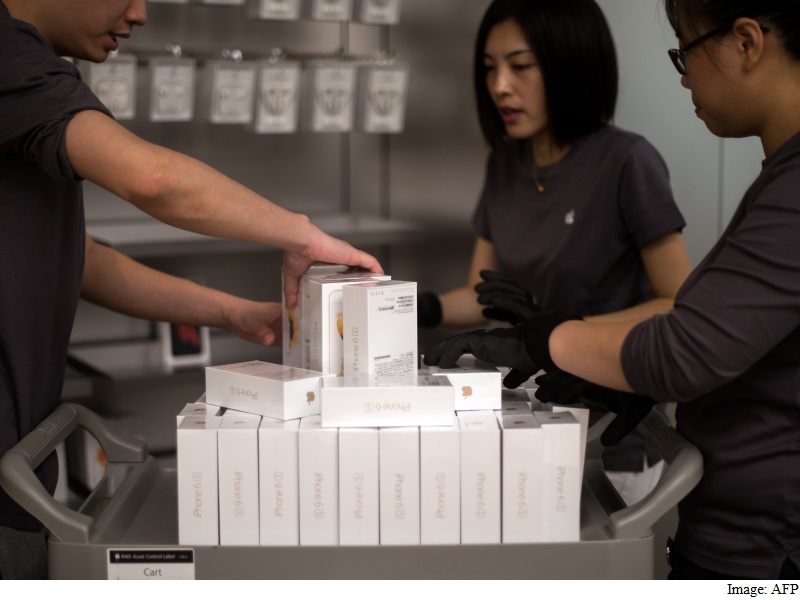 "This would be a surprise," Alberto Moel, an analyst for Sanford C Bernstein in Hong Kong, said in an email. "Consensus is not pricing in any major blowout in Q4 for Apple, so this would be counter to the current investor sentiment."
"In hindsight, 2015 was a depressing year for tech hardware," HSBC Global Research analysts Steven Pelayo and Lionel Lin wrote in a Jan. 12 report. "Weak end demand resulted in excess supply across the supply chain, leading to a focus on purging excess inventories for much of the year."
China is an increasingly critical component of Apple's business, helping it sell a record 13 million iPhones during the September debut-weekend of its latest handsets. Apple doubled its revenue from the country for the quarter ended September to $12.5 billion.
The company has at least 28 stores in China and expects to operate 40 by mid-year.
Apple shares finished below $100 for the first time in over a year on Jan. 8 after analysts, including UBS and RBC Capital Markets, lowered their estimates for iPhone sales. Apple, which gets the majority of its revenue from the iPhone, reports financial results for the holiday quarter on Jan. 26. The Cupertino, California-based company is predicting record revenue, partly because of strong Chinese demand.
Total smartphone shipments in China last year rose nearly 18 percent from the previous year to 457 million units, the industry ministry said. That included 388 million phones using Android.