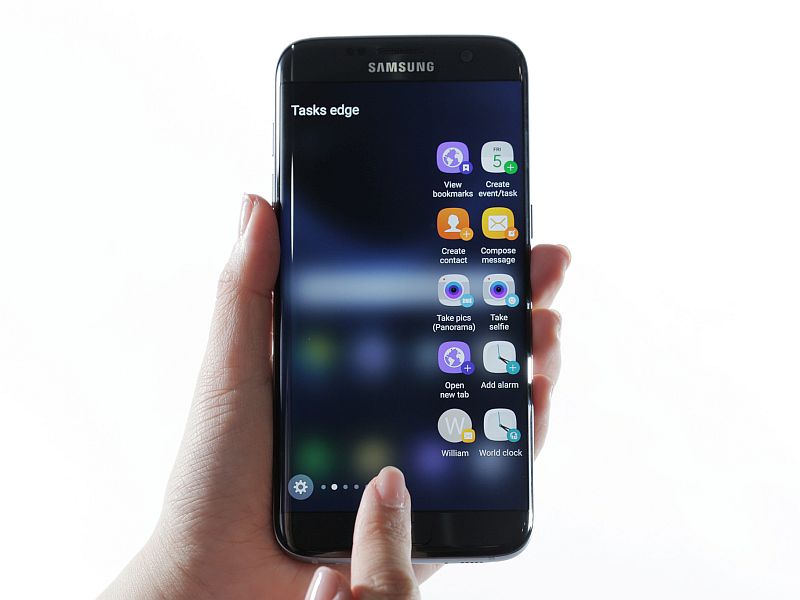 Under this scheme, if a consumer buys the
Samsung Galaxy S7
or
Samsung Galaxy S7 Edge
with 24 monthly payments, they can opt to upgrade to the next flagship in 12 months.
The company however clears that for participating in the Upgrade Programme, consumers must purchase the Galaxy handset by monthly instalments, which will spread the payments over a period of 24 months.
Samsung has also fixed limits for the Upgrade Programme and notes that it only applies to the handsets for now.
Detailing further the scheme, the document adds, "At the end of the first year of your finance agreement, subject to 3.6, you may, if you choose and are eligible to do so, upgrade to the latest Samsung Galaxy handset. If you choose to do this, and you meet the conditions set out in these terms regarding the new finance agreement and your existing handset, we will settle the outstanding balance on your original finance agreement provided you are not in arrears and are up to date with payments under the agreement. You will be required to enter into a new 24 month finance agreement relating to the purchase of the new (upgraded) handset. We will notify you if the Upgrade Programme is available to you in any given year."
To recall, some of the biggest additions in the new Galaxy S7 and Galaxy S7 Edge is the hybrid dual SIM (available in some regions). Both the phones support expandable storage via microSD card (up to 200GB).