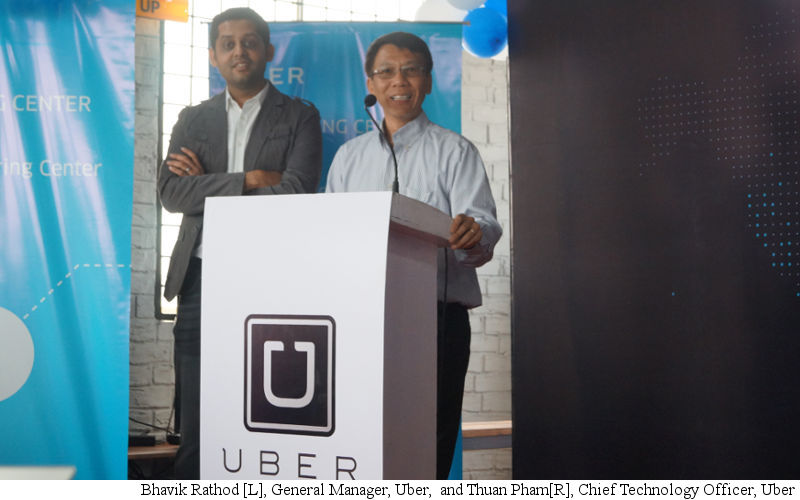 "There are very unique technical challenges that are specific to India. The network capabilites, the cash payment system that we pioneered here. The initial team mission is to make the India service great," said Thuan Pham, Chief Technology Officer, Uber, addressing journalists at the conference. The Bengaluru office has less than ten engineers at the moment, but will continue to grow aggressively, he said. "As we grow, we will be building the engineering team into the hundreds," he added.
"Travis has said there are three major Bs in the world of technology, there's the Bay Area, Beijing, and Bengaluru. This is the Silicon Valley of India. It's not about any particular size, it's about the impact. We can deliver with any size of engineering that we have. So the question is how do we start with the most impactful mission initially," Pham said.
Getting into some of the India-specific challenges that the company is looking to solve, Pham said that engineers will be looking at providing its services in low bandwidth conditions, to improve the accuracy of routing, supply positioning, demand prediction, and getting better ETA estimates.
"It's actually about how do we take existing challenges, and make them amazingly good in a really important market like this. To me, innovation comes in two dimensions, once is when you launch a new feature or capability, most people equate that with innovation. For me, there's another dimension that is very subtle, which is about how we solve a problem that is way better, faster at scale," Pham said.
Uber has taken cash payments innovated in India to other parts of the world, such as Vietnam and Nairobi, and is looking at rolling it out to other markets where credit card penetration is low, Rathod said. "They've taken the learnings and product from India and what we've developed here into those markets. The same goes for some of the safety features we've rolled out here," he added.