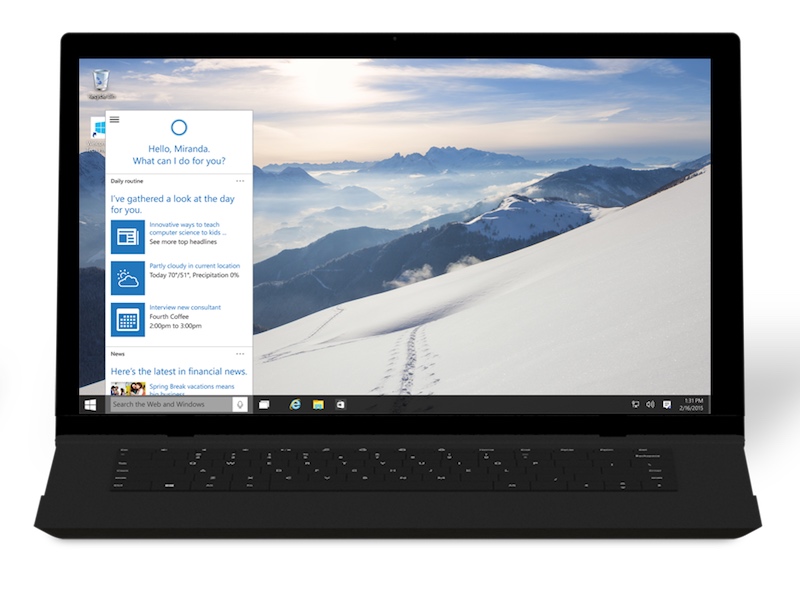 The Redmond, Washington-based company last week released Windows 10 build 14279 which, among other things, adds support for Spanish (Mexico), Portuguese (Brazil), and French (Canada) languages to Cortana. A new feature introduced to it allows Cortana to remember pieces of information even if you haven't provided it with a due date. The feature, for instance, allows you to use Cortana to set a reminder about a movie, without specifying the date on which you want to be reminded.
Additionally, Microsoft also utilised the build to enhance the login experience. The company says that it is merging Lock screen with the login screen so "there is just a single background." Microsoft says that it is also improving the performance of Japanese IME especially on typing response.
If you're on the "slow ring" of Windows 10 update, you can expect all the aforementioned features and improvements coming your way in the coming days. Regular Windows 10 users can expect these features to arrive in a few weeks.